Why Take a Pair of Binoculars on a Camping Expedition?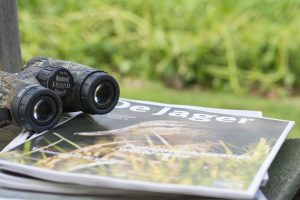 Taking binoculars on a camping expedition is a great way to get the most out of your outdoor experience. Whether you're hunting, bird watching, or just exploring nature, camping binoculars or any other kind can be an invaluable tool for enhancing your view and helping you see things you wouldn't normally be able to spot. During this article, we shall try to think about the different uses for this useful piece of kit.
The Ability to View Things from Great Distances
Binoculars provide magnification which allows you to observe distant objects in greater detail than with the naked eye. With binoculars in hand, it's possible to enjoy wildlife from afar without disturbing them or putting yourself at risk. When hunting the game, it is the safest way to assess the situation first and identify just whether what you are looking at is your intended target.
Easy to Carry
A pair of binoculars will generally be lightweight and easy to carry, despite how useful they are when it comes to seeing the world in a whole new way. There is no substitute for being able to bring things this close that we need to see. This is whether we are looking at seascapes, mountain ranges, cityscapes, aircraft, or wildlife that we are hunting as a sport or for food. There is a multitude of things that we can see better with a good quality pair of binoculars in our hands.
Hunters will have weapons to accommodate as well when they go camping and hunting, so they will appreciate that a pair of binoculars is not much more to carry considering how useful they are. It is helpful not to solely have to rely on the gun's sights to eye up the gaming opportunity in the first place. We can make a better overall assessment when our binoculars have a wide-angle lens.
Multi-Purpose
The beauty of binoculars can be said to be the idea that they do have many purposes. There are many instances when we might want to observe from a distance. You might think of the detective on surveillance, but there is so much we can miss about our environment because it is just too far away to see without some kind of visual aid.
We could ensure that our pair of binoculars will remain suitable for different activities by our choice, but if hunting is what we are into then we should look to seek out binoculars that are intended for that purpose. You can adjust them to a certain extent but there will be features that are useful to hunting on certain models. For instance, there might be the option to add accessories that will allow the hunter to eye up the game and shoot at it with pinpoint accuracy.
Another useful feature of many binoculars is the ability to see at night. This is a time that favors the animal over the human but the advantage can be balanced out when night sights are an option. We can have a combination of binoculars and a gun sight to make hunting that bit easier and particularly in darker conditions. We have to pick our moment and do not want to be disadvantaged by the lack of the equipment we need to still have the edge.
Taking binoculars on a camping expedition can be a great addition to your gear. Not only do binoculars help you spot game or seek out distant scenery, but they also allow you to get up close and personal with nature without ever having to leave the comfort of camp. Binoculars are essential for anyone looking to hunt, birdwatch, or explore the great outdoors, so don't forget to pack them before you head out on your next camping expedition!
Originally posted 2023-01-13 13:06:22.