Choosing A Campsite While Backcountry Hunting
When you throw in hunting to the mix of camping, you may find yourself camping in situations you are not used to or may not expect. Hunting and camping are very different from doing just camping on its own. We have come up with a load of factors you need to consider when camping on a hunting trip. They will help improve your overall hunting experience as well as set you up with the skills and knowledge you will require for this type of trip.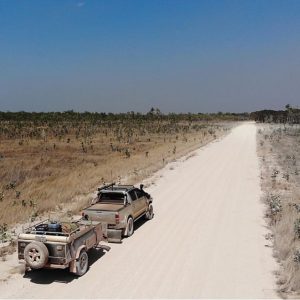 Setting Up Near the Game
Firstly, choosing a camp location based on its proximity to the game is an important factor to consider. You want to avoid setting up somewhere that is too close or too visible or has the potential to spook out your targets. Equally, you should set up close enough to quickly set up in hunting position to avoid wasting time and energy getting there each and every day.
It is always nice to stay on the safer side and stick to the side of caution when choosing where to set up camp, choose a spot a little farther from your hunting area. Overall, it depends on the terrain around you, the type of tent you have and the available camping spots.
Water
Water is a big deal in the backcountry. It is likely that you will have to hike for water every few days to resupply. The most ideal spot would be close to water, as well as being close to your hunting area but not right in it. This would be the best spot you could score!
Knowing how close you are to water will give you advantages on your trip in terms of budgeting time for resupplying water and keeping enough to meet your needs. Remember to never camp too close to water or contaminate your water sources.
Steer Clear of Danger
An important thing to note before your camping and hunting trip is to become familiar with all potential hazards or dangers. There's a lot of things that can happen and be dangerous in the backcountry. Trees can fall on tents, or bears can rip up your campsite to shreds.
Know the risks of the area you are heading to camp in before you leave. If it is an area prone to flash flooding, don't camp in low areas. If your heading somewhere with a lot of beetle kill, or an old burn, or an area that has a lot of deadfalls, don't camp where trees can fall on you. The wind is also a danger. Look for places protected and shielded from the wind.
The Right Gear
Investing you in the right gear will set you up on a trip with little room for mistakes and accidents occurring. To find the best camper trailer for your camping and hunting trip we suggest shopping through on a trusted business for all the top-of-the-range trailers.
The first rule of your adventure is to have fun! Make all your decisions informed ones, with backup plans so you're prepared for all situations. Get ready to make some great memories in the backcountry!
Originally posted 2019-05-23 13:15:42.