8 Essentials for the Perfect Picnic
It's much harder than you think to picnic properly.
Having a picnic seems easy, right? Just grab some food, a blanket and hit the nearest park. Think again. There's a distinguished tradition of picnic planning to uphold that dates back to the Victorian era.
Just take Donald Ogden Stewart's words from his 1922 opus, Perfect Behavior, A Guide for Ladies and Gentlemen in All Social Crises:
A day spent in the "open," with the blue sky over one's head, is indeed a splendid tonic for jaded nerves. But one should not make the mistake of thinking that because he (or she) is "roughing it" for a day, he (or she) can therefore leave behind his (or her) "manners," for such is not the case. There is a distinct etiquette for picnics, and anyone who disregards this fact is apt to find to his (or her) sorrow that the "shoe" in this case is decidedly "on the other foot."
We'd never want you to be caught with your shoe on the other foot. Oh, heavens, no.
Consider this our 2017 addendum to Stewart's guide. Here's everything you need to pack and everything you need to know about proper picnicking.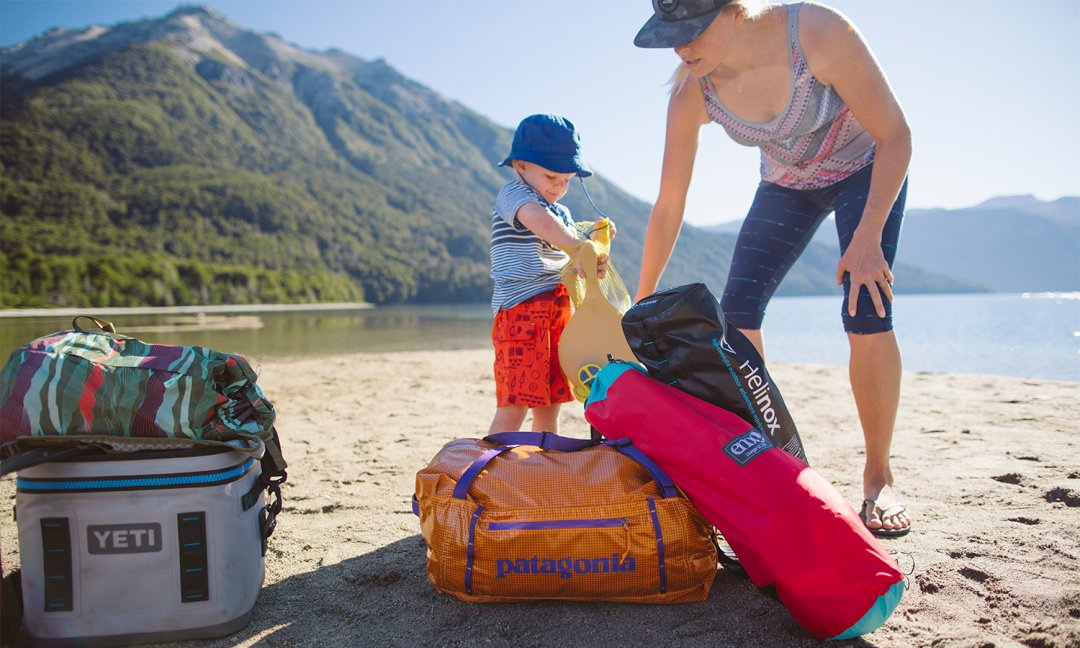 The Packing List
The Drinks: Hydro Flask Vacuum Wine Bottle + Hydro Flask Wine Tumbler
Perhaps the most important part of any outdoor event is serving a superb beverage. We must suggest this duo from Hydro Flask. Outdoor pours get a stylish upgrade in this stainless-steel, double-wall insulated Wine Tumbler from Hydro Flask, complete with no-drip lip and insulated lid. The Hydro Flask Wine Bottle elevates your favorite vintage to outdoor excursion status with an easy-pour opening, double-wall vacuum insulation and leakproof cap. Perfection.
The Basket: YETI Hopper Two 30 Soft Cooler
This isn't your great-grandmother's picnic. Bring your meal into the modern era while still abiding by proper picnic protocol with this "basket." Mastering the art of keeping its cool in even the most heated situations, the Yeti Hopper Two 30 cooler is made with seriously sensible materials (see this video for evidence), a leakproof zipper and a 30L capacity. It's also easy to load and easy to carry—so you'll always be ready to make the most pristine impression.
The Blanket: Rumpl Puffy Blanket
No picnic is complete without an exceptional blanket that can be used anywhere you go. We'd mention the durable ripstop nylon with a durable water repellent (DWR) finish that tosses off pet hair, dirt, sand and even sticky crumbles, or the machine washability for all those ooey gooey handprints, but we won't because we think the most important thing is the look. The Rumpl Puffy Blanket makes a bold statement. Whether you choose El Puffy, Forest Fade or Old Growth colors, you'll make a splash at any soiree.
The Chairs: Helinox Chair Two Rocker
Major comfort is a necessity for every outdoor outing—especially when you have distinguished guests in tow. Lightweight and luxurious, the Helinox Chair Two Rocker lets you take a load off with its tall back, deep seat and the option to turn the chair into a rocker with removable rocking feet. Splendid!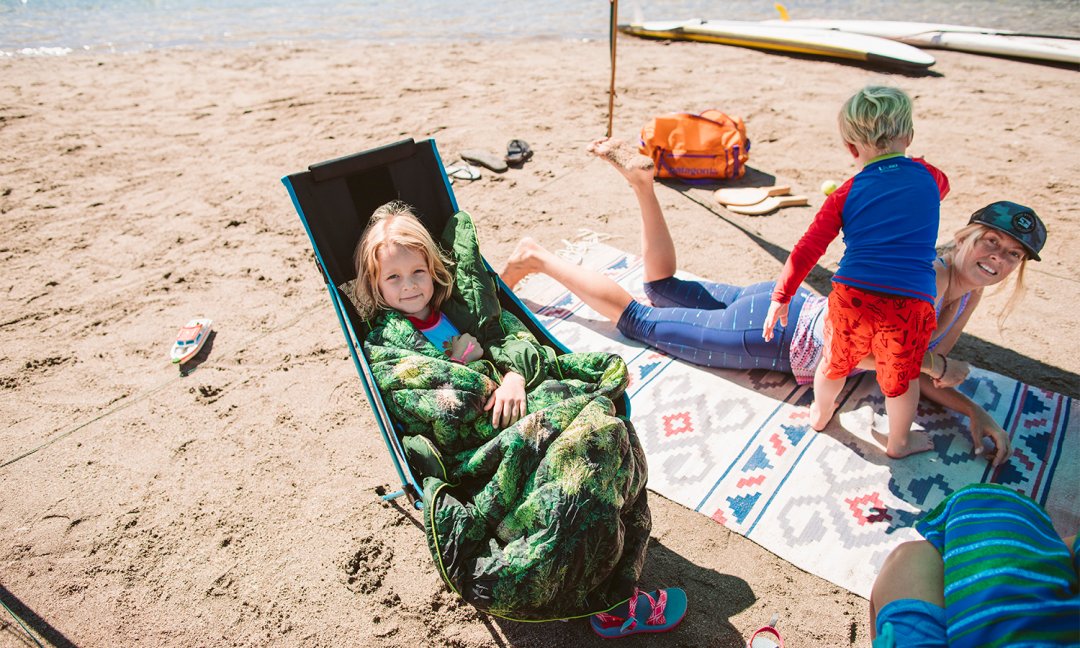 The Food List
Appetizer: Homemade Jerky
While finger food might not be appropriate for black-tie affairs, simple snacks are a must at the picnic. Knock the socks off your friends and family by whipping out homemade jerky at the beginning of your alfresco meal. Our recipe has the added benefit of needing merely an oven and time.
Entrée: Chicken & Veggie Kebabs
If you have access to a grill or fire pit, there is nothing as simple and scrumptious as these chicken and veggie kebabs. From catching a new significant other to impressing your would-be belay partner, these are the nibbles you need.
Dessert: S'mores Three Ways
Is it the outdoors if you aren't carefully dining on s'mores? We think not. We've curated recipes for three delectable ways to eat these delightful treats. Just remember to take small bites keep a napkin (preferably cloth, of course) handy to dab.
The Conversation Starters
According to Stewart, "It's your duty, as a guest, to see that the conversation … is not allowed to lag." Whether you're a guest or the host, here are a few tidbits of picnic trivia you can call upon if there's ever a lull.
400: Miles in France along which people picnicked to celebrate the first Bastille Day of this millennium.
18: Day in June that is designated as International Picnic Day.
2: Hours your egg salad (and any other mayonnaise-based salad) can sit out without spoiling.
1884: Year the phrase "no picnic" first came into use—to designate something unenjoyable.
3,000: Number of PB&Js the average American will eat in their lifetime.
24.8: Miles per hour that a vigorously shaken bottle of Champagne expels its cork.
The post 8 Essentials for the Perfect Picnic appeared first on REI Co-op Journal.
The article was originally seen at
Originally posted 2018-03-26 12:43:12.