Walkie Talkie Buying Guide For Your Next Hunting Trip
Staying in touch with your hunting buddies while out on a trip becomes convenient with a walkie talkie. Simplicity and ease of use are remarkable. Plus, you don't need any external network (like a mobile phone network) to stay connected. There are several versatile walkie talkies available for when you're out hunting, let's take a look at the best of the lot.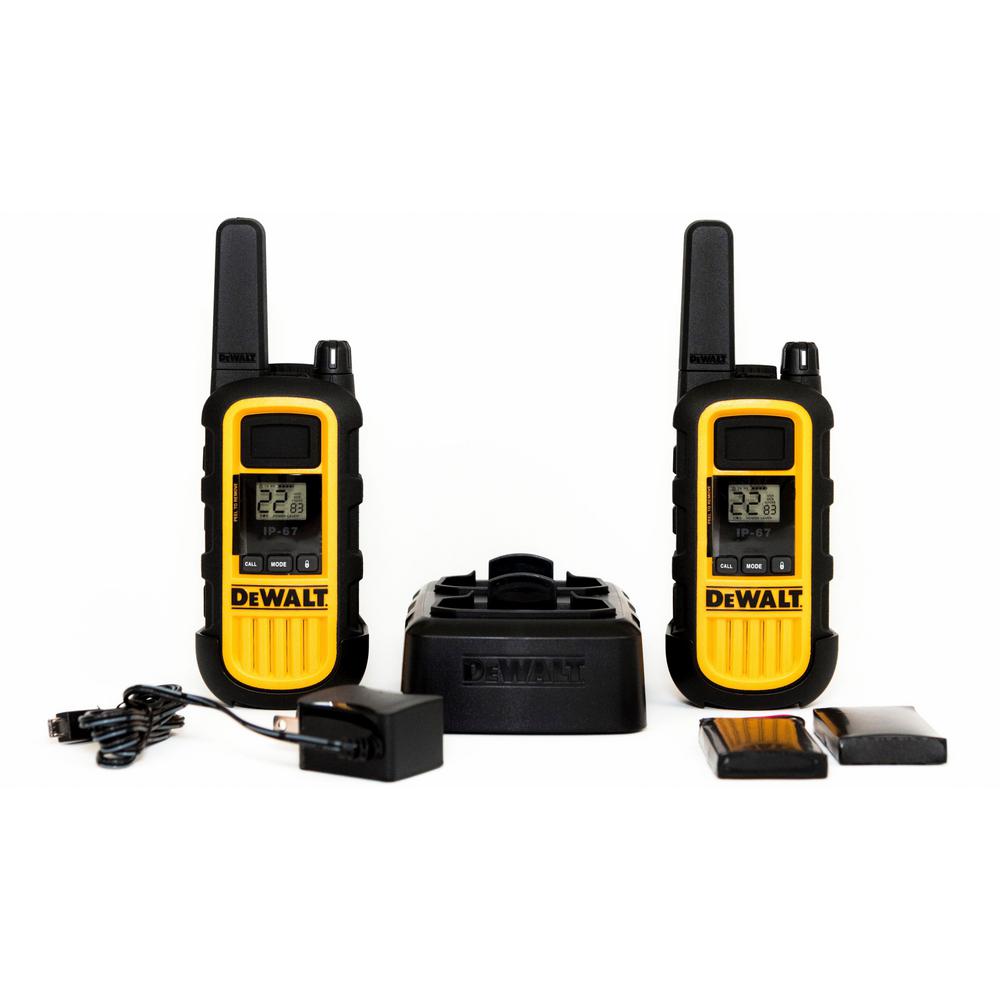 Things To Know When Deciding On A Purchase
Range
The range is the top deciding factor for most people. A long-range two-way communication device for hunting should cover several miles. Walkie-talkie manufacturers often claim range varying between 30-50 miles for their devices. However, this is the ideal scenario range that is very unlikely to be achieved in real-world use.
Walkie talkie range is affected by several factors including the presence of obstacles, electromagnetic activity, and weather. Getting the best conditions is unlikely for a regular user, so tamper your expectations of range. In many cases, even 2-3 miles can be tough to reach.
Durability And Build Quality
A hunting radio isn't going to be in cushy locations. Even responsible and careful owners may drop it, or it may have to brave the weather and general environment issues. You'll want a radio with a build quality good enough to withstand some rough use. Protection against dust and water is important too. While waterproofing is great, you can also use a water-resistant or splashproof two-way radio.
Other features to consider include VOX for hands-free use of your walkie talkie, NOAA weather scan and alert, SOS functions, and perhaps GPS as well, for some cases.
5 Walkie Talkies For Hunting
1. Midland GXT1050VP4
Midland GXT1050VP4 is one of the most popular walkie talkies available on the market. It offers excellent value for money, good build quality, and some very interesting features. The radio is available in several color options, though the camouflage look is perhaps the best for hunting.
This walkie talkie operates on GMRS frequencies and offers communication across 50 channels along with 142 CTCSS/DCS privacy codes. This combination can allow for a good channel availability even if you're in a busy area with several walkie talkies.
As for waterproofing, the GXT1050VP4 is rated JIS4, making it splashproof. Other notable features include scanning 10 NOAA weather channels, VOX, and a vibrate feature that silences ringing on the walkie talkie. The advertised range for communication is up to 36 miles.
2. Motorola MS355R FRS
Matching form with function, Motorola MS355R FRS is a walkie talkie that has an excellent build quality and features to go along with its price tag. The voice clarity is remarkable and the design is interesting. The walkie talkie is available in several colors and patterns, including camo.
Motorola claims a maximum range of 35 miles on this walkie talkie. Repeater channels are included in the system, so range can be extended if a local repeater system is available. Power comes from a rechargeable NiMH battery, but the radio will work fine with AA batteries as well.
The walkie talkie is rated waterproof at IP67 and can easily handle rain and will remain functional even if it is submerged in water. The radio is designed to float for extra protection, in case it falls in the water.
3. Uniden SX377-2CKHS
A well-built and well-designed walkie talkie, Uniden SX377-2CKHS has useful features for group communication. Working on GMRS and FRS frequencies, the walkie talkie has access to the standard 22 channels in these bands. There are a total of 284 privacy codes available for use, of which 142 are standard and the remaining are reserved for group use.
The walkie talkie also has a "Direct Call" feature that enables users to communicate with specific members of the group. Direct Call requires user information to be stored in the walkie talkie. Once the private conversation is over, you can return to the classic mode and communicate as usual with other members of the group.
Uniden's walkie talkie is waterproof, submersible, and built well enough to handle some rough use. It also includes a VOX headset jack, NOAA weather channels, and can be powered by the included Ni-MH battery or alkaline batteries.
4. Motorola Talkabout T465
Motorola Talkabout T465 is a fairly straightforward walkie talkie. The quality of construction and voice clarity that earns this walkie talkie a place on our list. Talkabout T465 works on the standard 22 channels and offers 121 privacy codes. The radio also has NOAA weather alerts, VOX, and a built-in flashlight. Pressing the emergency button will transmit an alert siren and message to indicate that the user needs help.
An interesting feature is the PTT boost that enables users to temporarily increase transmission range at the expense of greater battery consumption. The walkie talkie has a dual power system and can work off rechargeable NiMH batteries or AA batteries. Motorola Talkabout T465 is rated IP54, which means it is water-resistant and dust-resistant. However, it should not have prolonged exposure to either.
5. Cobra ACXT545
Cobra Adventure Series ACXT545 walkie talkie is a simple companion to carry along to your hunting trips. It has the standard 22 channel and 121 privacy code setup. The claimed range is 28 miles, though like with all other walkie talkies, it works best with a line of sight visibility. It is rated IPX2, so the water resistance is perfunctory at best. Try not to be caught in the rain with this one.
The radio can scan 10 NOAA weather channels, so that might help you stay out of the rain. Other features include a flashlight and VOX. Cobra also likes to highlight the presence of its VibrAlert system that provides an "enhanced" vibrating feedback for incoming transmissions.
Originally posted 2020-01-20 09:44:09.