5 Hikes That Offer Solitude in Iconic Destinations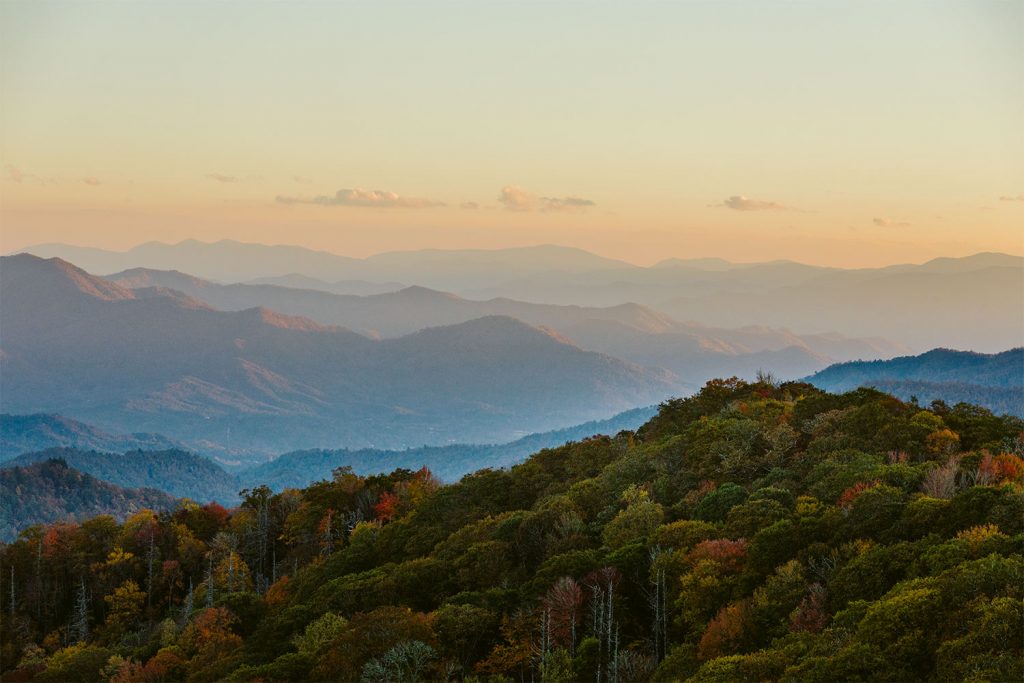 National parks are wildly popular: In 2017, people traveled outside with nearly 331 million visits to national parks, monuments, and historic and cultural sites maintained by the National Park Service.
This isn't a revelation to any hiker who's spent enough time outdoors to get a sunburn in recent years. Head to the nation's most popular national parks in peak season, and you're almost guaranteed to find swamped shuttle buses and long lines of hikers traversing the parks' well-trodden trails.
Worry not! These hidden hikes in five of your favorite outdoor destinations will allow you to get out into nature and have the views all to yourself. They offer mountainous vistas, panoramic summits, alpine lakes and other natural beauty—all without the crowds.
Mount Scott Trail (Crater Lake National Park, Oregon)
Location: Crater Lake in Crater Lake National Park, about 110 miles southwest of Bend, OR
Length: 4.5 miles
Difficulty Rating: Intermediate
A majority of the people who make up the 700,000 annual visits to Crater Lake see it from the same few viewpoints: Some stay near Crater Lake Lodge, many watch the sunset from Watchman Peak and thousands of others descend to the lake's surface via the Cleetwood Cove Trail.
Those sites are all well and good, but the Mount Scott Trail offers some of the most sweeping views in the 183,000-acre Crater Lake National Park. And best of all, you won't have to fight crowds for gorgeous vistas.
The trail to Mount Scott's summit gains about 1,200 feet over the course of 2.2 miles and passes through hemlock, pine and fir tree forests as well as wide-open pumice plains along the way. If you visit between mid-July and August, it's hard not to notice the wildflowers blooming at your feet.
Once at the summit, you'll encounter a fire lookout but otherwise unimpeded views of the surrounding Klamath Basin, nearby Cascade peaks and the whole of Crater Lake. This is the tallest point in the park—and one of the few places where you can see the entire lake.
Side note: Save this one for mid- to late-summer; given its status as the highest point in Crater Lake National Park, it's one of the last trails to clear of snowfall each year.
Cable Mountain Trail (Zion National Park, Utah)
Location: Springdale, UT, in Zion National Park, about 35 miles northwest of Kanab, UT
Length: 3 miles
Difficulty Rating: Intermediate
Just about everyone waits in line for Angels Landing at Zion National Park, so peel off from the throngs and check out the park's Cable Mountain Trail for views of Zion's most beloved natural features.
Gaining about 450 feet in all, the 3-mile round-trip hike passes through juniper and pinyon pine forests before hugging the canyon en route to the end of the trail. There, you'll enjoy views of Angels Landing, the Great White Throne (a 2,300-foot-tall mountain of white sandstone) and another of Zion's hidden features, the Cable Mountain Draw Works.
One of the oldest structures in Zion National Park, the Cable Mountain Draw Works is an aerial tramway built in the 1920s to move lumber from the mesas of Cable Mountain to the floor of Zion Canyon, some 2,000 feet below. The various tramways moved hundreds of thousands of lumber—not to mention the occasional passenger—between 1901 and 1927.
Spruce Flats Falls Trail (Great Smoky Mountains National Park, North Carolina)
Location: Townsend, TN, in Great Smoky Mountains National Park, about 24 miles southwest of Gatlinburg, TN
Length: 0.9 miles
Difficulty Rating: Intermediate
Great Smoky Mountains National Park fields more than 11 million visits each year, more than the second- and third-most popular national parks—Grand Canyon and Zion—combined. And while the park's 384 miles of roadway promise no shortage of natural beauty, we suggest trading the road for a trail and hiking to Spruce Flats Falls.
Departing from the trailhead, you'll follow a service road (on two feet, that is) toward a scenic overlook that straddles the Little Greenbriar Fault Line. You'll continue the moderate ascent—the trail gains 330 feet in all—before descending toward the falls via an eroded trail that demands caution in all weather conditions. The mile-long hike ends at the foot of the roaring falls—a view you'll have all to yourself.
Jones Run Trail (Shenandoah National Park, Virginia)
Location: Grottoes, VA, in Shenandoah National Park, about 130 miles southwest of Washington, D.C.
Length: 2.5 miles
Difficulty Rating: Intermediate
Shenandoah National Park sees more than one million visits each year. And while one of the park's main draws is its majestic Skyline Drive—105 miles of which cuts through the park—it's worth your time to get off the road to explore some of the 516 miles of hiking trails within the park. Specifically, we'd recommend a couple of hours on the Jones Run Trail.
The 2.5-mile trail actually loses about 1,200 feet en route to Jones Run Falls. The forest you pass through was a pasture when Shenandoah National Park was established in 1935 but has since grown into a young, shady forest.
You'll eventually arrive at Jones Run, which falls 42 feet over a nearly vertical cliff. Walk to the base for a closer look at the waterfall and the surrounding rocky bowl. It isn't the highest waterfall in Shenandoah—that honor belongs to Overall Run, which falls 93 feet—but the trail to the falls offers a fun, rewarding hike for the whole family.
Medicine Bow Peak Loop (Medicine Bow National Forest, Wyoming)
Location: Centennial, WY, at the West Marie Lake parking area on WY-103, about 45 miles west of Laramie, WY
Length: 7.1 miles
Difficulty Rating: Intermediate/difficult
Let's be honest: Most of us associate Wyoming with Grand Teton and Yellowstone National Parks, whose world-famous peaks and geysers are enshrined in countless Instagram feeds. But tucked away in the Cowboy State's southeastern corner, Medicine Bow Peak Loop promises some of the region's most sweeping views.
The trail gains 1,600 feet over the course of 7.1 miles, and you'll feel it almost immediately. You'll instantly start up a set of steep, rocky switchbacks onto the side of the Snowy Range before flattening out after 1.25 miles.
Once you've arrived at Medicine Bow Peak, you'll enjoy panoramic views of the Snowy Ridge Peaks and the myriad lakes dotting the basin below. As you descend, you'll pass through a handful of flower-filled meadows (especially in late June and July) and numerous lakes en route to Mirror Lake.
Wherever you wind up, you won't fight crowds for the best views.
The post 5 Hikes That Offer Solitude in Iconic Destinations appeared first on REI Co-op Journal.
The article was originally seen at
Originally posted 2018-04-30 17:29:36.